Excellence in Quality
Products
Gabion Baskets
Gabions are rectangular cages made of hexagonal double-twist wire mesh filled with appropriately sized rock or quarry stone. The wire used is a mild tensile steel wire, class A galvanized to SABS 675 of 1993.
The gabions are sub-divided into cells by inserting diaphragms which are mesh panels with the same characteristics as the external sides, spaced 1m from each other to give the structure strength and facilitate it's speedy construction.
The galvanized wire, before being woven, can be coated with a special PVC (polyvinyl chloride) coating 0.5mm thick. This additional coating gives full protection from corrosion in marine or heavily polluted environments.
Gabions are used in many situations including the stabilization of earth movement and erosion, river control, reservoirs, canal refurbishment, landscaping and retaining walls. They can be manufactured in welded mesh or woven wire.
Gabions are compartmentalized rectangular containers of galvanized steel hexagonal wire mesh that are filled with stone. While maintaining sufficient strength to contain the stone used as a fill, gabions must be able to settle, twist, and conform to channel and foundation shifts. In order to meet the various needs, gabions must have the following features:
· Hexagonal mesh pattern critical points
· Double twist to avoid unraveling
· Reinforcing wires woven into corners to reinforce critical points
· A diaphragm securely attached at the base that will prevent the shifting of some and reinforce the gabio.
THE ADVANTAGES
1. FLEXIBLE
Superior to rigid type structures. The hexagonal mesh construction permits natural adjustment to varying conditions of earth settlement without causing fracture or collapse of the structure.
2. DURABLE
Gaps between the stones silt up naturally as time passes. Silting supports the growth of grass and plants which serve as a bonding agent for the stone.
3. PERMEABLE
A Gabion structure allows water to pass through, water pressure cannot build up behind it and the structure is continuously drained.
4. STRONG
The flexibility of the Gabion structure provides the inherent strength to withstand and dissipate pressures exerted by water and earth masses.
5. ECONOMICAL
Filling materials are usually found on or near the site. No structural maintenance is needed and foundation work is usually unnecessary.
6. NATURAL APPEARANCE
Natural stone makes the structure aesthetically pleasing especially when subsequent vegetation growth takes place.
7. SIMPLE
Unskilled labour can be used for quick assembly.
8. MAINTENANCE
Gabion structures are easily maintained using additional mesh or grouting.
9. FUNCTIONABLE
Once the structure is built there is no waiting period – it functions immediately.
10. EXTENDABLE
Extensions are simple. Additional units are simply attached to the existing ones.
The gabion wire diameter can range from 2mm to 8mm and the gabion basket can either be welded or woven, galvanised or plastic coated, depending on application.
Baskets come in flat pack form and are assembled on site. They can be used in a range of applications from small domestic projects to large industrial schemes.
The infill to the baskets is usually locally sourced stone ranging from 200mm - 100mm. Hand facing ensures that the wall has good cosmetic appearance.
Gabion advantages include flexibility, durability, strength, permeability, economy, and landscaping.
Gabions have a wide range of uses, we have listed the most common ones below for your information. Contact us for any information you may need in regards to any of these uses.
Mass-gravity walls,Reinforced soil walls,Terrace walls,River canal lining,River training structures e.g. Groynes,Gabion weir or dam structures,Roadway culvert in or outlet structures,Low-level or Irish crossings,Longitudinal river structures
Biofilters,Rockfall mesh netting,River diversion structures,Architectural applications,Bridge abutments and protection.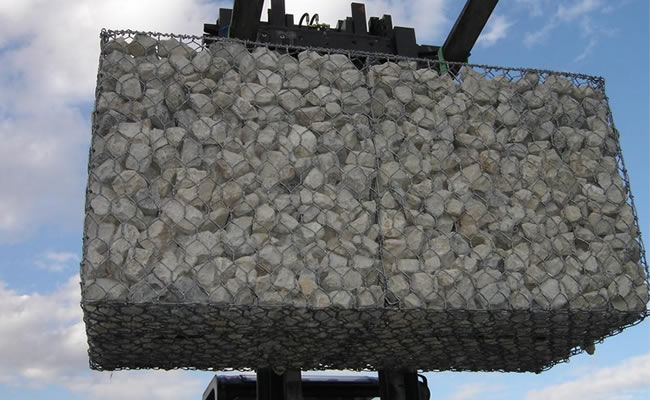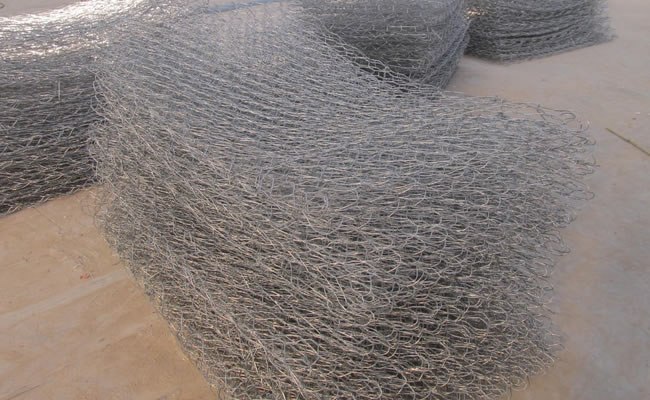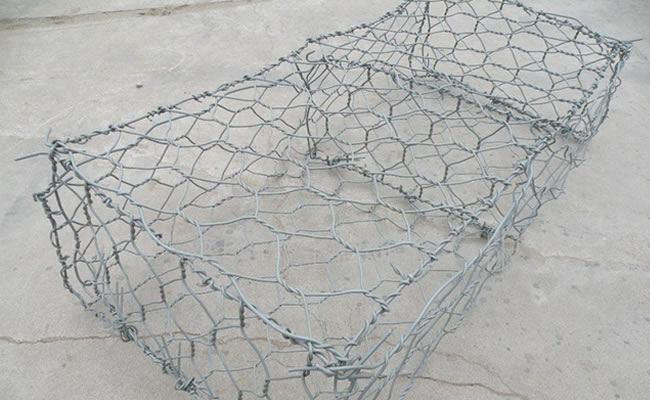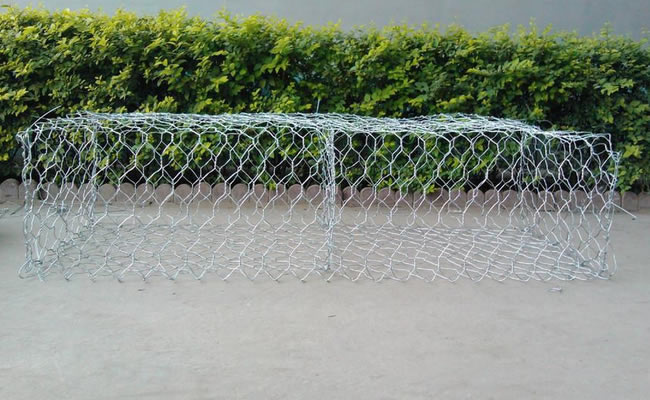 Characteristics

Gabion

Metallic coated

PVC coated

Mesh type opening

8 by 10 83 by 114 mm(3.25 by 4.5 in.)

8 by 10 83 by 114 mm(3.25 by 4.5 in.)

Mesh wire

2.4/2.7/3.0mm

2.4/2.7mm

Selvege wire

3.0/3.4/3.8mm

3.0/3.4mm

Lacing wire

2.2mm

2.2mm

Fasteners

3.0mm

3.0mm

Stiffeners( using lacing wire )

2.2mm

2.2mm

Preformed

3.8mm

3.4mm

PVC coating thickness: Nominal

N/A

0.5mm

Minimum

N/A

0.38mm