Excellence in Quality
Products
PVC coated gabion cage
PVC coated gabions are made of single unit construction. The base, lid, ends and sides shall be either woven into a single unit or edge of these members connected to the base section of the gabions. Therefore the strength and flexibility at the connecting point does not compromise the engineered structural design of the plastic coated gabions. The selvedges of the PVC coated wire mesh gabions are the thicker perimeter and the edge wires are secured as to withstand sudden or gradual stress from any direction. The lacing or tie wire is used to assemble and join the gabion units. While the connecting wires are the internal wires used to prevent the gabion from bulging. With such reasons, plastic coated gabions are widely used for various applications including but not limited to retaining walls, mechanically stabilized soil retaining structures, stream and river bank protection, slope paving, outfall structures, weirs and drop structures and so on.

Materials: PVC coated galvanized wire

Features:
PVC coated gabions enjoy many excellent advantages, such as corrosion resistance, weather proof under natural destroy, simple installation, easy transportation, no collapse even under big scope of deforming, and good permeation that can prevent the damage by hydrostatic. Besides these, PVC coated wire gabions are also good for plant growing and the gabions mixed to form a integrity with the natural environment.
Application:
PVC coated gabions are wire fabric containers, uniformly partitioned, of variable size, interconnected with other similar containers and filled with stone at the site of use, to form flexible, permeable, monolithic structures such as retaining walls, sea walls, channel linings, revetments and weirs for earth retention. Some common applications include water, soil, coast, bridge or road protection, rock breaking prevention and seaport engineering. They are also very useful in control and guide of water or flood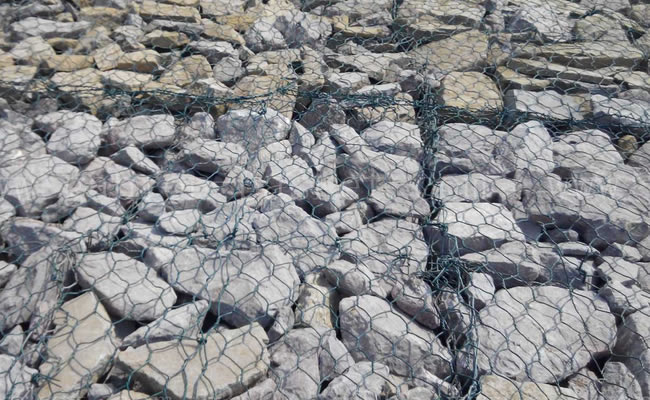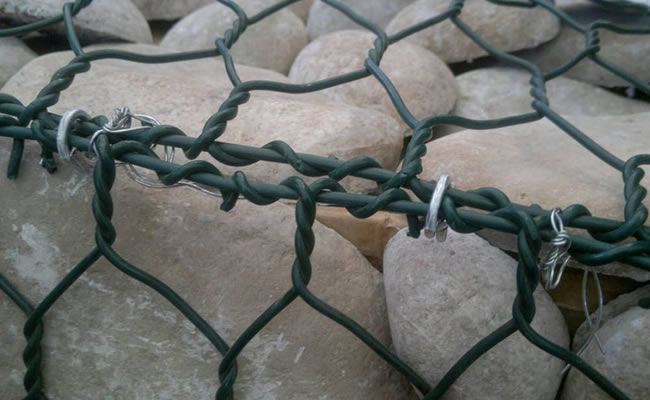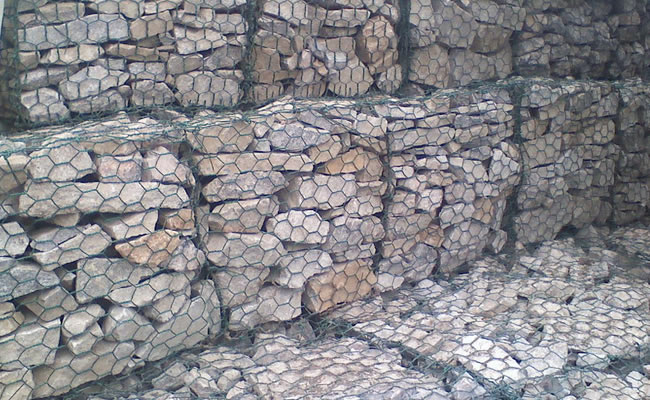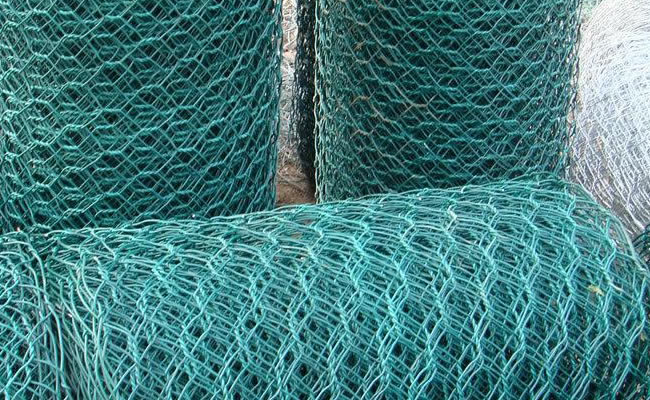 Specifications of PVC Coated Gabion

Opening
(mm)

Wire Diameter(Metal Wire)
(mm)

Wire Diameter (PVC Coate)/
Inner/Outside(mm)

Strands

60X80

2.0-2.8

2.0/3.0-2.5/3.5

3

80X100

2.0-3.2

2.0/3.0-2.8/3.8

3

80X120

2.0-3.2

2.0/3.0-2.8/3.8

3

100X120

2.0-3.4

2.0/3.0-2.8/3.8

3

100X150

2.0-3.4

2.0/3.0-2.8/3.8

3

120X150

2.0-4.0

2.0/3.0-3.0/4.0

3